Our Team
We could not do the work we provide without our people.
Here at Duggan Manufacturing, recruiting and retaining our people and growing their skills is the most important part of what we do. Our people are known for taking on challenges and getting the job done right – for this reason, we invest in our people's skills through training and education. We believe the best way to grow a company is to encourage our team members to grow as well—and we promote within as often as we can. Promoting growth gives us an experienced workforce enabling us to meet most challenges. Our employees are cross-trained in different departments, with employees working across custom sheet metal fabrication, stamping, laser, cutting and more. With the prototype manufacturing industry's best multi-skilled workforce, Duggan is able to produce custom metal products quickly.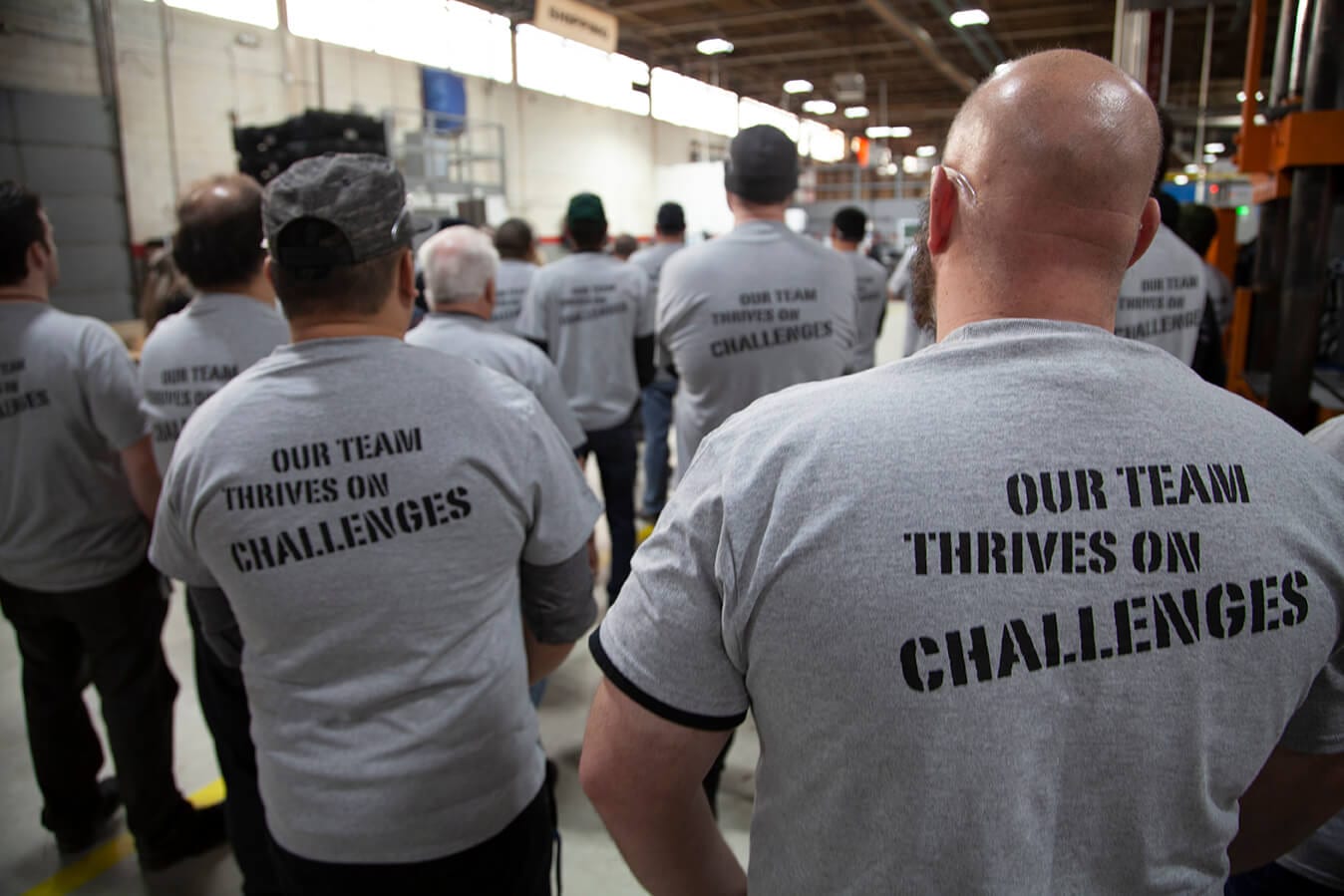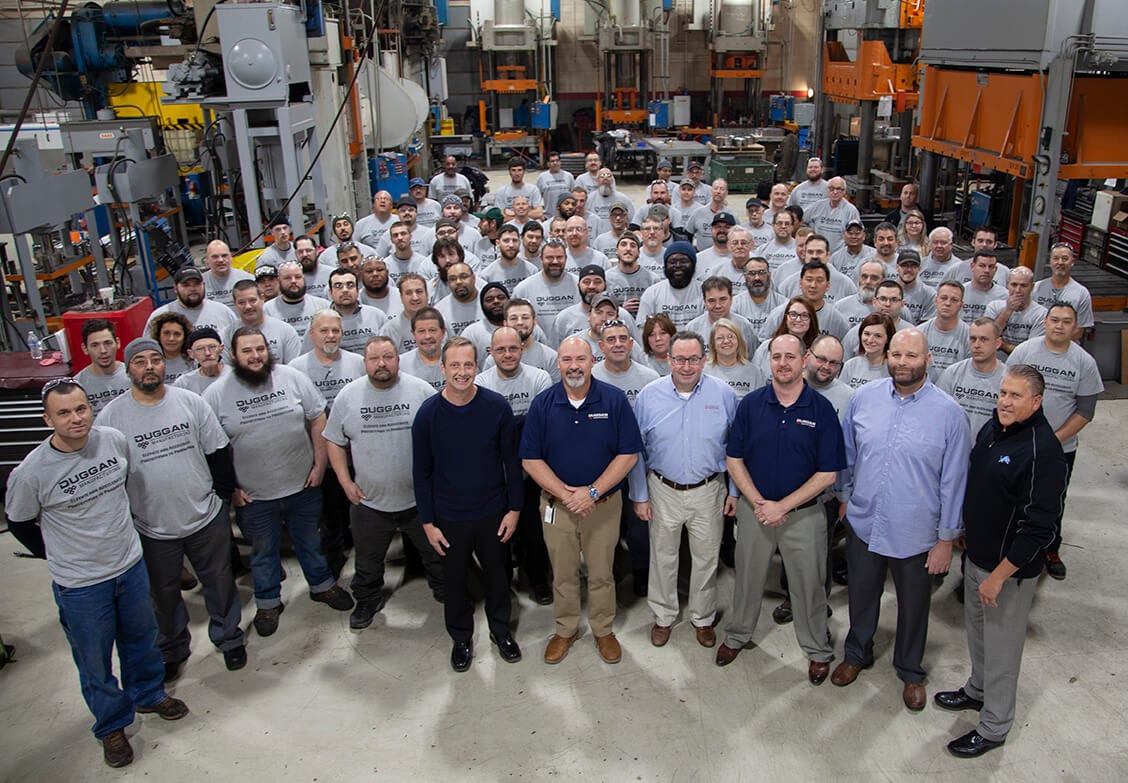 "I have been here for 16 years and during this time, Duggan has always invested in employee training and education. I have always been learning as I take on challenges which promotes variety in the work we do."  – Press Room Supervisor
Most of our people have been here for quite some time.
Growing up in the manufacturing industry, there are not many problems Duggan hasn't been able to solve and learn from. Our experience is a benefit to any new part or project we work on whether it is in aerospace, automotive, or innovative technologies like autonomous cars.
Our floor leaders and our management team have an average tenure of over 11 years; and 9 of our employees have been here almost 17 years.
Over 100 employees have an average tenure at Duggan of 7 years; and over 20% of our employees have been with us for over 10 years.
"We never receive no's for upkeep or improvements to our machines. Duggan doesn't mind spending the money on improved tooling, schooling and education—schooling was offered to me and I took it."  – Machine Shop Leader
"At Duggan, we are a part of something we can be proud of. It's almost like a family—I value this company as if it's my own. Duggan gives you a lot of pride knowing you took 12-guy shop and molded it into over a 100-guy shop—it makes you feel good."  – CNC/CAD Department Leader